About Erin
Erin Meyer, PhD, cIAYT, eRYT
Pharmacologist | Certified Yoga Therapist | Experience Registered Yoga Teacher
Heart Math Interventions Specialist
Erin Meyer earned a PhD in pharmacology from Georgetown University in 1998. She has a Bachelor's of Arts in Biology from the University of California, Santa Barbara. She completed a six year postdoctoral fellowship in neuroscience and genetics at the University of Utah and she was a Research Assistant Professor at the University of Utah from 2004 to 2011. She is currently a Research Administrator at the University of Utah.

Erin has been practicing yoga for nearly 40 years. She completed a 500 hour teacher training program with D'ana Baptiste. She has been teaching yoga, including classes and private sessions, in Yamas, Niyamas, Asana, Pranayama, Pratyahara, Dharana and Dhyana since 2006.

She also studied with Srivatsa Ramaswami, Nicolai Bachman, Rolf Gates, Christie Burnette and Anodea Judith and she is trained in Chakra Healing. She completed a 300 hour yoga therapy program with Inbody Academy.

She has been leading yoga therapy sessions with cancer survivors, people with lupus, people with mental illnesses, caregivers, professionals with burnout, and people addicted to substances for 15 years.

Erin also teaches mentored yoga teacher training through Yoga Soul and public yoga classes at Centered City Yoga.

In addition, she is interested in yoga and social justice, an area where yoga has a long history.

Finally, she holds a keen interest in disability studies including scientific research and yoga therapy for people with disabilities.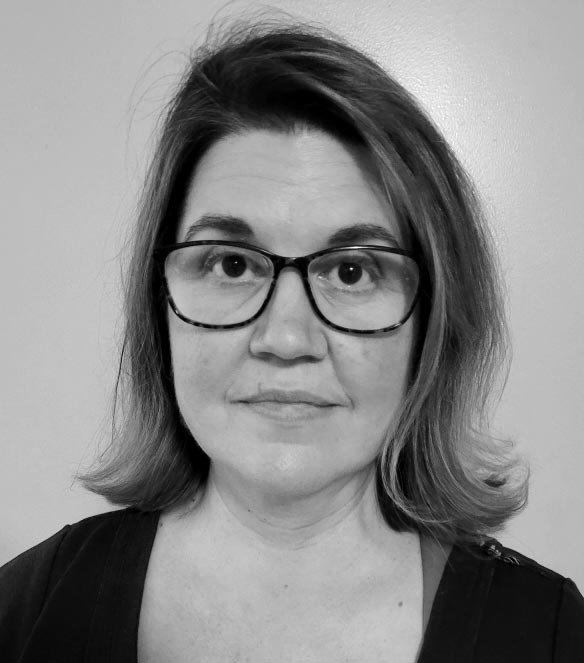 Erin Meyer PhD, C-IAYT, E-RYT, YACEP
Heart Mathe Interventions Specialist
She/Her/Hers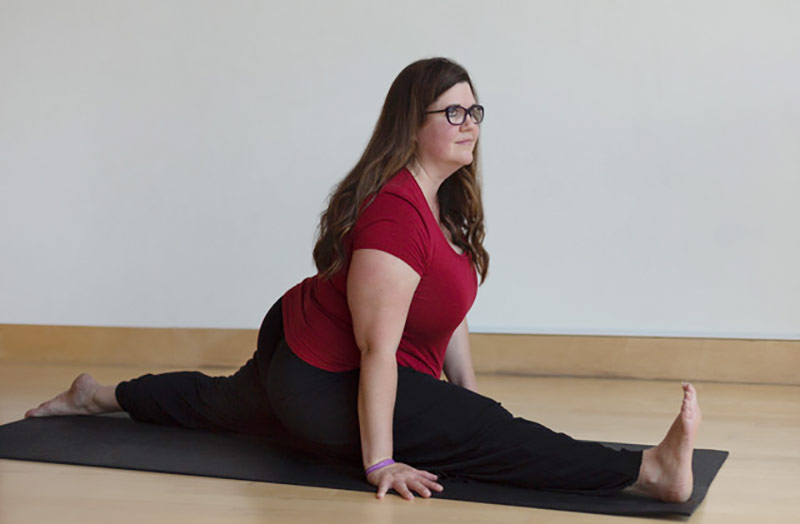 Trainings & Certifications
Yoga Therapy/ Yoga Teaching--InBody Academy primarily with D'ana Baptiste

Chakra Healing with Anodea Judith, PhD

Sanskrit Basic, Chanting, Mantra Recitation, Yoga History, Philosophy and Mythology, Introductions to Ayurveda, Elemental Chakras: Trainings with Nicolai Bachman

Samkhya Karika and Krama Yoga training with Srivatsa Ramaswami

Yoga Therapy with Christy Burnette

Vinyasa, Meditation and the Eight Limbs with Rolf Gates

Heart Math Interventions Professional training with the Heart Math Institute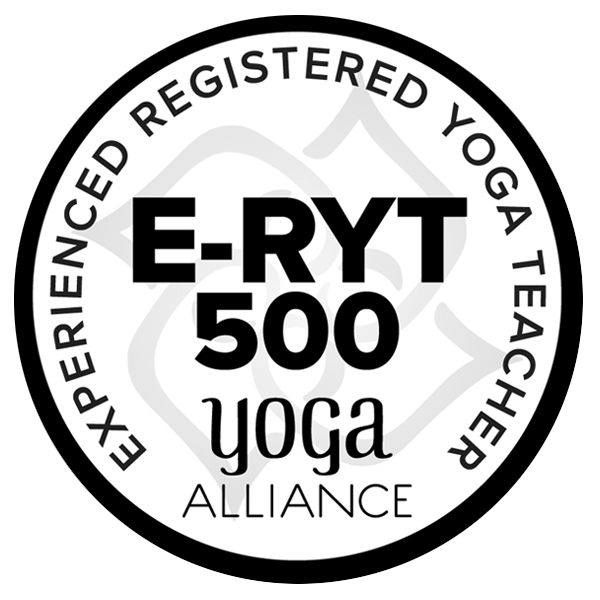 ---